Smith's Kauai Luau and Fern Grotto
Sharing the Aloha Spirit on Kauai for Four Generations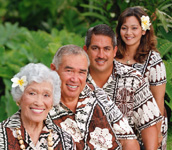 Over 60 years ago, Walter Smith, Sr. and his wife Emily started this company on the Wailua River with a small rowboat and a borrowed outboard motor. Today, four generations later, the Smith family continues to welcome kama'aina and malihini alike to experience the natural beauty and cultural heritage of Kauai and the Wailua River Valley.
Explore the Wailua River Valley on Kauai's Coconut Coast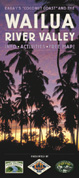 Before you arrive on Kauai, make sure to explore the Wailua Heritage Trail web site. And, once you're here, stop by our river tour office located in the lobby of the Wailua River Marina and ask for the free Wailua River Valley brochure and map. Historic details, points of interest, and a large color map will help you get the most out of your time on Kauai's 'Coconut Coast.' We can also book reservations for any of our activities, or assist with other activities like kayaking, helicopter tours, and more!